As I conveyed in a previous Special Report, the plight of widows, whether in affluent or developing nations, can be a desperate struggle. In this update, I share how the coronavirus has compounded their hardships even further.
For women worldwide who have lost husbands during the COVID-19 pandemic, grief and pain are an overwhelming experience. But for many of these women, their sorrow has been multiplied to an unbearable level due to isolation, expulsion from family, loss of property rights, and other extraordinary pressures that are often overlooked.
In America, while pandemic fears started to ease as vaccine distribution ramped up in the spring of 2021, for widows who lost spouses during the past two years, the pain is only beginning. Many young widows forged support bonds through Facebook, Zoom or other electronic means even as lockdowns and social distancing practices prevented them from gathering in person. A recent NBC News investigation discovered the following:
Among the newly grieving spouses is Pamela Addison of Waldwick, New Jersey. She became a widow in April 2020 at age 36 after her husband was exposed to the virus while conducting swallow evaluations on speech pathology patients.
"All my friends had their husbands, they were healthy," Addison told a reporter from NBC News. "I knew only me. I thought, 'Oh, my gosh, nobody else is going to understand what I'm going through—and that was a whole other part of my grief."48
After receiving inspiration from a sympathy card, Addison launched the Facebook support group Young Widows and Widowers of Covid-19. In its first two months, it surpassed 80 members from the U.S. and the United Kingdom.
Another member, Kristina Scorpo, 33, of Paterson, New Jersey, commented: "We didn't plan to be widowed at 36 or 33. We didn't plan to raise our kids without our partners that we saw our lives with and we saw a future with. It was like [people in the group] knew exactly what the other was going to say, because we had been through all the same things, and it's a really great thing that life brought us together."49
Some who have lost spouses find common identity in their ethnic background, like those who are part of Black Women Widows Empowered. It was launched by Sabra Robinson of Charlotte, North Carolina, in 2015 after she lost her husband to cancer in 2012. Last year, the more than 700 members included at least 20 who had lost spouses to COVID-19.
"I feel for all these ladies, black or white," Robinson said. "There's so many COVID widows now, and they don't have to be COVID widows."50
Yet there is strength in their affinity, says member Erika Taylor-Ruffin of Apple Valley, California, who credits the group with "saving her life."
"When you're an African American widow, it's like you still have to be strong," Taylor-Ruffin said. "We can't show weakness. This group allows us to be vulnerable and to show our pain without being judged. [There] is something about being around women who understand your pain."51
While the grief and sorrow of COVID-19 widows is profound in developed countries like the United States, in developing countries of the world, the painful losses widows experience are amplified to an entirely different level.
"COVID-19 is a widow-maker," Karol Boudreaux, chief program officer at the land rights charity Landesa, said in a webinar organized by the Land Portal online platform. "[The virus] exacerbates an already unequal situation for men and women."
Boudreaux referred to a Tanzanian widow who was unable to stop the illegal sale of her property in another city due to limited land rights and COVID-19 travel restrictions as an example of this inequity.
It's been a decade since the United Nations organized International Widows Day, which is observed annually on June 23. The UN says there are 258 million widows worldwide, with a ratio of nearly 1 in 10 living in extreme poverty.
258 million
widows worldwide, with a ratio of nearly 1 in 10, are living in extreme poverty.
On last year's International Widows Day, UN Secretary-General Antonio Guterres said when countries build back from COVID-19, they must also work to dismantle laws that discriminate against women. He said the isolation and economic hardships brought on by the pandemic can further compromise widows' ability to support themselves and their families and cut them off from social connections during their greatest time of grief.
"The death of a partner at any time can leave many women without rights to inheritance of property," Guterres said. "In times of a pandemic, these losses are often multiplied for widows and accompanied by stigma and discrimination."53
The UN also says that the actual number of widows is likely to grow much higher and expand further as the coronavirus and its related impact on health continues: "The pandemic has just worsened the situation during the past several months with a devastating human loss, and one that is likely leaving tens of thousands of women newly widowed at just the time they are cut off from their usual socio-economic and family supports."54
Continuing Problems in Developing Nations
"Although most African and Asian farmers are women, only 15 percent of the world's farmland is owned by women." states Landesa, a land rights charity.58 A research report in the spring of 2020 from the World Bank showed that in 40 percent of countries, women face persistent barriers to land ownership, including unequal inheritance rights and authority over assets during marriage—a situation worsened by the pandemic, and one that especially affects widows.
The World Bank's Victoria Stanley said among the new obstacles widows now face the following:
If their male relatives succumb to the pandemic, the standing of already highly dependent women can weaken because of limited legal protections, lack of documentation, and restrictive social norms. They are also at risk of their husband's relatives trying to grab their land.
Pandemics can reduce economic assets like wages and savings, making housing, land and other property even more important. Yet, when conflicts arise over them, women may lack the resources or support to enforce their rights.
Stanley believes, in the short term, it is critical to implement broad protective measures that ensure no one will lose their home during the pandemic; for inheritances, it's important during the crisis that countries not allow female heirs to sign over their property. Over the long term, she said, reforming inheritance laws and marital property regimes will be key to improving the implementation and enforcement of women's rights to housing, land and property.
"It's time we break down the barriers to women's access to land around the world, and make sure to protect women's rights while the pandemic places them in a precarious situation," Stanley said.59
Such legal steps are advocated by two members of the law school faculty at the University of Ilorin in Nigeria. Fatimah AbdulRasq and Ayinla Lukman say it is hard to gauge COVID-19's legal impact on widows, and there is no assurance of established parameters to guarantee relief packages aimed at widows and other needy citizens are implemented.60
"Despite the relief packages and palliatives provided by government, private individuals and organizations to the populace, much ought to be done to specifically target the welfare of widows and ensure that their plight is positively addressed," the professors said in an article for the Institute for African Women in Law.61
Providing Direct Aid
In addition to the United Nations' observance of International Widows Day, a variety of charities, non-profits, and non-governmental organizations work year-round to shine a spotlight on the plight of widows and relieve their suffering. The Global Fund for Widows calls it an "epidemic," with widows subject to such problems as food insecurity, poor health, poor education, human trafficking, extremist groups, a lack of shelter, and no access to justice.62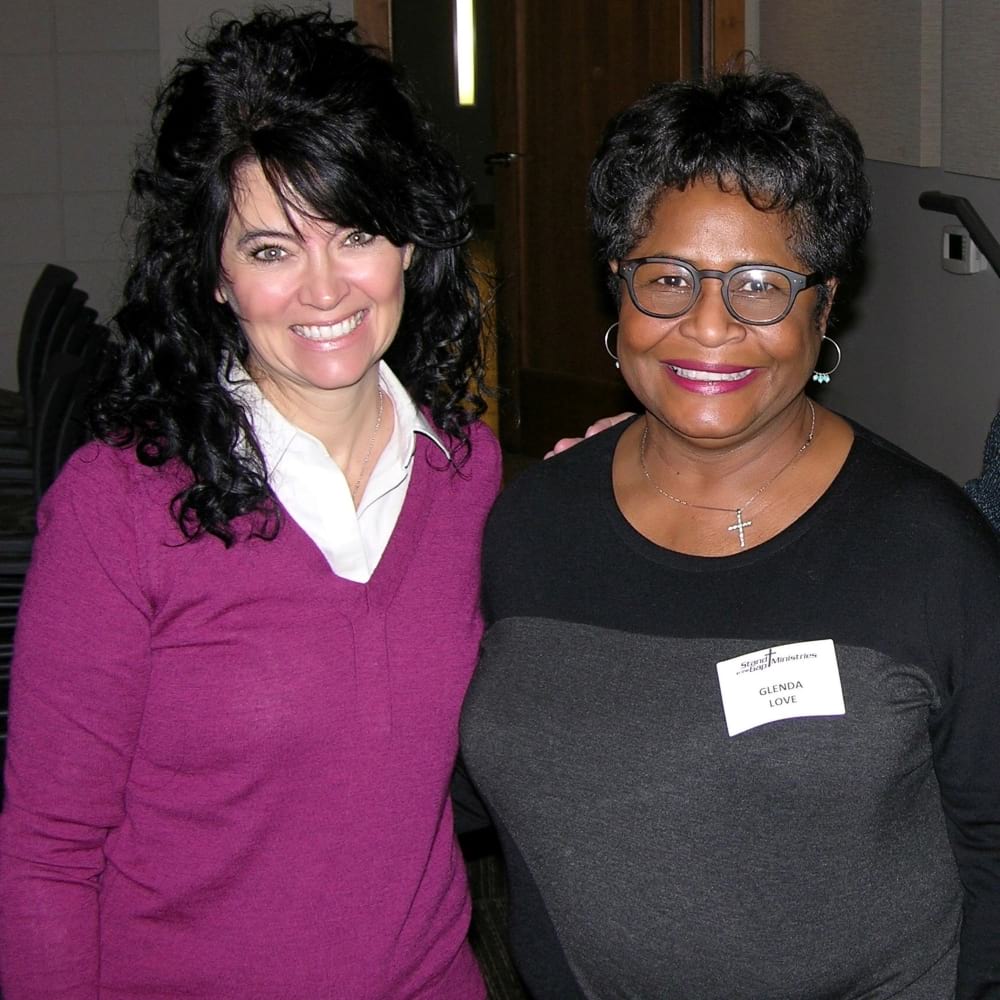 Some organizations come from a faith-based perspective, like Stand in the Gap Ministries, which advocates that more churches establish ministries to widows and offer practical help, like hosting regular widows-only social gatherings, offering education in home maintenance, and facilitating small groups.
Then there is the practical assistance offered in the field by NGOs like GFA World. While long active in widows' assistance, the organization instituted specific relief measures soon after lockdowns began in the first quarter of 2020.
In March and April, GFA workers in one region of Asia visited three different villages to distribute more than 400 food kits consisting of three kilograms of mixed vegetables, four kilograms of rice and one liter of oil to widows.
"I am a poor widow," said one recipient named Sabella, 37. "Due to the lockdown, my survival became so hard. Like me, there are many in our village who are starving. Pastor Lesharo with the compassionate heart distributed raw food kits to many people in our village. From the bottom of our hearts, we thank the church for providing the food supplies."
In mid-April, GFA workers in another area gave essential items to 50 widows and other individuals. After receiving permission from local authorities, the pastors organized a program to provide for those struggling amidst the lockdown with a package that included 11 pounds of rice, two pounds of lentils, six pounds of potatoes and a bar of soap.
"During this untimely crisis, [the church] in my village stood beside us to help the poor families by providing them with food items," said a member of the village council. "I feel proud of them. I want to thank [them] for their great help."63
Such gifts reflect the aid given throughout the years via GFA World's widows ministry, which provides women in desperate situations with tangible necessities. K.P. Yohannan, founder of GFA World, said this kind of aid has long been needed because in some Asian cultures a widow can be stripped of her dignity, worth and human rights. When coronavirus struck, the need grew, he said.
"These women are typically daily wage laborers, the very group hit hardest by the government shutdowns instituted to mitigate the spread of the coronavirus," reported GFA World. "Already struggling to feed their families, they were suddenly unable to work. Widows often are victims of poverty, ostracism and humiliation, and they can be vulnerable to abuse. Many receive little help from relatives as they care for their children."64
However, by helping lift their burdens by providing income-generating gifts (like sewing machines) and vocational training, clothing, basic essentials, and the comfort, encouragement and assurance of God's love, generous donors can help these widows hear promises like that found in Isaiah 41:9–10: "I have chosen you and have not cast you away: Fear not, for I am with you; be not dismayed, for I am your God. I will strengthen you, yes, I will help you, I will uphold you with My righteous right hand."
Many widows are waiting for those who will join their hands with God's. Their suffering, grief and pain can be alleviated, in part, through practical expressions of God's loving kindness.
Through GFA, your donation can help widows in practical, tangible ways.
How Your Donations Are Applied
We value your donation and are committed to good stewardship of the funds entrusted to us by our friends and donors. All gift options represent GFA's actual ministry efforts to meet the diverse needs of individuals and communities. Regardless of particular preferences, monies are raised for ministry purposes, and GFA retains discretion to use donated funds in any manner that serves GFA's charitable objectives.
---
This ends the updates to our two previous Special Reports,
which are featured in their entirety below.
---
After two decades of fighting to eliminate the U.S. military's "widow's tax," Cathy Milford finally succeeded, but she won't benefit from that change for another three years. That's how long it will take until she receives full survivor benefits instead of only partial. Though the U.S. Congress passed the 2020 National Defense Authorization Act, the bill only phases out the tax by 2023.
"This is just an awful thing to do," Milford said at a Capitol Hill rally in May 2019, recalling her 25 years of pushing for repeal; her late husband, Harry, suffered a fatal aneurysm soon after retiring from the U.S. Coast Guard. "Every time I talk about this, I have to dig my husband up and bury him all over again."1
The dispute revolved around awards given to survivors of veterans who die of service-related causes (the Dependency and Indemnity Compensation program, or DIC) and a separate, life insurance-type program known as the Survivor Benefit Plan (SBP). While individuals who qualified for either have received full payouts, those getting income from both saw SBP funds reduced by one dollar for every DIC dollar since 1972. The difference of up to $1,000 a month affects 67,000 surviving spouses.
"This problem goes back decades, but this year we finally solved it once and for all," said Maine senator Susan Collins after the bill's passage in December 2019.2
That securing additional benefits for military survivors took such a protracted fight symbolizes the plight of widows worldwide. Whether husband-less females in Nigeria who have been branded "witches," women in Asia blamed for their husbands' deaths and other calamities, or those in South Africa who can lose inheritance rights when in-laws object, the world's 258 million widows often face an uphill battle.
Nearly one in 10 lives in extreme poverty, says the United Nations (UN).3 While widows have specific needs, their voices are often missing from policies affecting them.
"In some Asian cultures, when a woman's husband dies, she is often stripped of her dignity, her worth and her human rights," says K.P. Yohannan, founder of GFA World (GFA). "Many of these widows are deprived of their home, their property and their possessions—leaving them destitute. Lacking the ability to earn a living, and with no access to savings or credit, millions of widows all across Asia fight every day for their survival, all the while shunned and shamed."4
As the military widows' battle illustrates, women can face problems even in affluent societies. Another example of the slighting of American widows surfaced in a 2018 report. The Social Security's Office of the Inspector General (OIG) reviewed cases of dual eligibility, where a widow can receive her benefit or a deceased spouse's. The OIG found that 82 percent of the time the Social Security Administration failed to follow its own procedures for spelling out maximum benefit options.5
According to statistics from the U.S. Census Bureau and the Loomba Foundation's most recent World Widows Report:
The United States ranks third in the world for the most widowed women with more than 14 million.
Forty-nine percent earn less than $25,000 a year, meaning "widowhood is often a ticket to poverty."6
In practical numbers:
More than 740,000 widows are unable to provide food, shelter and basic necessities for themselves.
Secondary losses often crush widows, who subsequently may lose homes, jobs, insurance or credit.
In giving 100 stress points for losing a spouse, the Holmes and Rahe Social Readjustment Scale ranks loss of a spouse at No. 1. Other losses can push a widow's stress level near 300 points, meaning an 80 percent chance of serious illness.
Worldwide Problem
Problems for widows exist worldwide. According to the World Bank, it is especially bad in much of Africa, where marriage is the sole basis for women's access to social and economic rights, which often vanish after widowhood or divorce. Policy reforms that can help address disadvantages to widows, the World Bank says, are regarding property ownership, inheritance rights, registration of customary marriages and widows' pensions.
"In the face of divorce or widowhood, women often struggle with serious economic hardship,"7 said Asli Demirguc-Kunt, director of research at the World Bank.
For example, women frequently inherit nothing when a marriage ends. They can be shut out of labor markets, own fewer productive assets and bear more responsibility for caring for children or the elderly.
"Just as widows are often hidden from view in their own communities, the absence of data limits broader public awareness of the issue," said the story "Invisible and Excluded." "Quantifying the prevalence of widowhood and divorce requires information on both current widows and divorcees as well as the marital history of currently married women, and this is only available in 20 countries."8
Nearly one in 10 lives in extreme poverty, says the United Nations. While widows have specific needs, their voices are often missing
from policies affecting them.
Such disregard can cut deeply, which one 49-year-old Nigerian discovered after her husband committed suicide in 2014. Four months after his death, Christiana came across his bones after searching through forests for three days. Afterward, his relatives summoned her and questioned her intensely, seeking evidence her husband did not die because of her witchcraft.
"They said that I killed my husband," she told freelance reporter Orji Sunday, "and declared me a witch." Sunday went on to chronicle how numerous Nigerian widows face similar challenges rooted in cultural practices. Many traditions force women to take an oath to prove her innocence when her husband dies.
"Others confine the widow in place for [a] specific mourning period and others shave her hair, yet others insist that the widow drink the water with which her late husband was washed. Some are given to the brother of the deceased," Sunday wrote. "Legislation protecting widows is lacking in many states in the country, and in regions where the laws exist implementation is far from convincing."9
Similar stories appear well beyond Africa. In Nepal, a middle-aged woman was blamed for her husband's death in 2014. Five years later, people in her village accused her of causing the death of a buffalo and beat and tortured her.10
"This is a representative example of how a widow is mistreated and traumatized in the country, how widows are looked down upon and treated as inauspicious," wrote Prakriti Sapkota in a 2019 report. "Widows are among the most vulnerable categories of people in the country.  The social stigma attached to them deprive them of their basic human rights and freedom of speech. They are [the] prey of physical and sexual assaults and harassments, accused of various sexual misdeeds and are socially marginalized."
Persistent Superstitions
Many might think such marginalization only happened in centuries past, but these recent stories illustrate that ancient cultural customs, superstitions and prejudices persist. According to the Global Fund for Widows, not only do many nations prevent widows from inheriting her rightful assets when her husband dies, some allow women to become part of his estate.11
Such realities emphasize the need for International Widows Day, 15 years after the Loomba Foundation established the first observance to draw attention to widows' experiences and galvanize more public support.
They are "stigmatized, shunned and shamed"12 the UN says. "And many of these abuses go unnoticed, even normalized. International Widows Day is an opportunity for action towards achieving full rights and recognition for widows."13
Then there are the problems caused by war and other conflicts. To examine this, the UNHCR—the UN Refugee Agency—dispatched a reporter to Mosul, Iraq, near the end of the government's three-year-long, on-and-off battle to overcome militant extremists.
The agency examined the impact of fighting, which continued long after the battle ended. Among the victims were Asmaa Mahmood, captured along with her husband and their two young daughters. Two weeks after their capture and separation, Asmaa learned her husband had been killed. As would be expected, she suffered from shock, psychological trauma and grief.
Policy reforms that can help address disadvantages to widows, the World Bank says, are regarding property ownership, inheritance rights, registration of customary marriages and widows' pensions.
More than 900,000 fled after the final military operation began to retake the city in late 2016. At one camp operated by the UNHCR and its partners, female-headed households made up more than a quarter of the total: 1,250 out of 4,463 families.
Widows like 25-year-old Asmaa faced desperate straits. She hadn't even told her children of their father's death after arriving at the refugee camp, evading the truth by telling her girls he had been working and would soon return.
"I am so exhausted worrying about the future of my children," she said. "Now I have no one to rely on. All I want is to provide a good living for my two daughters. I don't worry about myself. I just don't want my daughters to feel any different from other girls who have a father."14
Given such earth-shaking situations, the 2019 release of a widow-linked television series may seem like a trifling thing. Yet, despite the six-hour series being primarily an adventure tale, the airing of The Widow on Amazon Prime shows a symbolic consciousness of the situation.
Co-produced by Amazon and Britain's ITV, the eight episodes drew a critical review in the influential The Atlantic magazine. Yet reviewer Sophie Gilbert noted star Kate Beckinsale gave the main character a "confidence in her action scenes that's intermittently thrilling."15 In real life, widows' courage is indeed something to behold. While a TV mini-series highlights their plight before viewers, widows require real substantive action by governments, NGOs and individuals like you and me to help them survive financially and emotionally, even as they suffer through their grief.
Quiet Help
While International Widows Day places a spotlight on the problems facing widows, much of the work being done to alleviate their suffering and deprivation occurs in quiet ways.
In 2018, GFA World had 32 teams working across South Asia, where 22 percent of the global population of widows lives, to address widows' specific needs.
In Asian cultures, many widows are seen as a curse and may be shunned by society, including close relatives.
The following facts show a sampling of what widows face in this part of the world:
Widows are often forcibly evicted from their homes and extended families by the husband's family after his death.
Widows are often erroneously accused of having caused the deaths of their husbands.
Since widows' education level is typically much lower, 19 million of them live in extreme poverty, earning less than $2 a day.
Remarriage by widows in this part of the world is low, so street begging or prostitution often becomes a way of life for younger widows.
Many widows are left to care for their children with little help from relatives.16 And sometimes children are forcibly removed from their moms.
When not removed, children from low-income families often have to enter the labor force to support their widowed mothers and other siblings.
Consider these practical examples of the impact of widowhood on real people in countries like Afghanistan, Pakistan, Nepal, India, Sri Lanka and other parts of South Asia—home to 57.8 million widows.17 There's Riya, who at 57 became shrouded by the shame of widowhood when her husband died from an unknown illness. Overwhelmed by sorrow and guilt, for three years she struggled to leave her bed.18
Then there is Prema, the mother of two young children who suddenly found herself widowed and without a source of income.19
And Amey, who struggled to overcome nearly insurmountable odds when riots touched her small village and those responsible tried to extort a fortune from her husband, a dry-fish vendor. When he refused, they killed him in his home. That left Amey with four children to raise by herself, forcing her to sell their belongings in a desperate struggle for survival. When she ran out of money and revived her husband's business, her success sparked jealousy from other merchants, who harassed her and even tried to kill her.20
In each case, help from GFA workers brought light and hope and shared how much God loved and cared for them. Thanks to a GFA initiative teaching women to develop skills and become self-supporting, Prema learned how to sew and received a sewing machine to help her generate income. After a neighbor invited Amey to attend church, she and her daughters found the inspiration and support to start a new spice business.
"I have no words to thank my Lord Jesus for the miracles that He has done in my life," Amey says. "I am so thankful He has saved me and also protected me in order to be the strength for my daughters. Now we are living with God's grace, and our lives have been blessed immensely."21
Besides income-generating gifts, GFA supplies widows with clothing and other essentials, comfort, encouragement and the vital link of prayer support. GFA also maintains a website, www.mygfa.org, that equips those who want to conduct grassroots fundraising campaigns. Those funds help the poor, including widows, and equip missionaries in the most difficult areas of Asia—where millions have yet to experience His love.
"The Bible says that true religion is to care for orphans and widows in their distress," Dr. Yohannan says. "The challenge facing the Church around the world today is to not just read the Bible, but follow its teachings."22
These teachings apply the same today as they did thousands of years ago.
If you would like to do something now to help widows around the world, please consider one, or more, of the following ideas:
Raise awareness of the plight of widows by sharing this article with your friends and family via social media, email or a link on your blog.
Interview a GFA World representative on this topic for your podcast or radio show. To facilitate that idea, email [email protected].
Make a donation to help widows in Asia through a gift to GFA World.
Identify a widow that you know personally and invite her to lunch or dinner, with the goal to understand her and her needs better. Act on what you learn to make a difference for that one person.
How Your Donations Are Applied
We value your donation and are committed to good stewardship of the funds entrusted to us by our friends and donors. All gift options represent GFA's actual ministry efforts to meet the diverse needs of individuals and communities. Regardless of particular preferences, monies are raised for ministry purposes, and GFA retains discretion to use donated funds in any manner that serves GFA's charitable objectives.
---
This ends the update to our original Special Report,
which is featured in its entirety below.
---
A Day for Widows Raises Awareness
In response to stories like these, the Loomba Foundation organized the first International Widows Day in 2005 to raise awareness of the problems of widowhood. The foundation selected June 23 for the observance because on that day in 1954 the mother of the organization's founder, Lord Loomba, became a widow.
By the sixth year, 10 nations held observances. In December 2010, the United Nations General Assembly formally adopted June 23 as International Widows Day, calling on member states, the UN system and other organizations to give special attention to the situation of widows and their children.13
Considering the average widow has three children and six other family members, the wider impact affects more than a billion people, about one-seventh of the world's population.
A series of reports tied to the day give further evidence of the difficulties facing widows:
In 2001, the UN had issued a report in which it said there is no group affected more by the "sin of omission" than widows: "They are painfully absent from the statistics of many developing countries, and they are rarely mentioned in the multitude of reports on women's poverty, development, health or human rights published in the last 25 years."14
The UN says widows in many countries often confront denial of inheritance, land rights and other forms of abuse; widows can be evicted from their homes and abused or even killed, sometimes by family members.
"In many countries, a woman's social status is inextricably linked to her husband's, so that when her husband dies, a woman no longer has a place in society," stated the organization's 2018 report on International Widows Day. "To regain social status, widows are expected to marry one of their husband's male relatives, sometimes unwillingly. For many, the loss of a husband is only the first trauma in a long-term ordeal.
"In many countries, widowhood is stigmatized and seen as a source of shame. Widows are thought to be cursed in some cultures and are even associated with witchcraft. Such misconceptions can lead to widows being ostracized, abused and worse."15
A report released by the Loomba Foundation warned that the mistreatment of widows and women who have lost their partners produces systemic problems for societies. Unless governing powers actively safeguard the well-being of these women and their children, extreme beliefs and behaviors persist. In some nations, people commonly believe that widows caused their husbands' deaths because of their own misdeeds in a previous life. Some cultures practice "cleansing," where a widow is forced to have sexual intercourse with a man after her husband's death to release her husband's spirit.
The report explains the disturbing impact of such beliefs and practices: "Most of the most puzzling influences affecting widows are not examined by the societies that practice them, and without questioning them they remain secret, or in other cases where they are acknowledged they exist, through their normalcy, no one acknowledges the practices cause harm, therefore the practices exist in a kind of private realm nonetheless.
"Perhaps the most far reaching impact of widows' insecurity is the impact this has on women and families to choose to focus most of their resources on the male members of the family. This means that boys get more health care and education than girls. Boys get this focus because women's rights are not acknowledged in many societies so that women depend on men for economic and legal security."16
A Hidden Plight
If widows were gathered into one geographic location, they would make up the fourth-largest nation on earth. Yet, according to the Loomba Foundation, many people remain unfamiliar with reports about the situation facing widows, even though much of the research and analysis is not new. That's because the evidence hasn't moved beyond obscure books, academic journals and findings by international organizations. In addition to individual cases of extreme abuse, the Foundation argues, the structural causes of deprivation are "disturbing," because these wider impacts affect society as a whole.
86 million
of the 285 million widows worldwide have suffered physical abuse
"Deprivation faced by widows therefore extends its destructive influence deep into the rest of society, and can be seen at work across large parts of the world," the organization stated in its 2015 Global Widows Report. "Widows' deprivation is therefore not simply about identifying one more category of people to be added to the poverty policy list. This latter point will obviously be of interest to governments, given that they rarely act because there is a moral need to do so—action happens because it helps achieve some other already prioritised objective."17
Many governments could lessen pressure on widows by removing limits on women's economic condition. Not only do widows often face the loss of land, income and poverty, but as females, many of them lack basic rights.
A 2016 report from the World Bank Group showed that 90 percent of 173 nations have at least one law limiting women's economic participation, including constraints on their ability to inherit or own land.18
In response to that statistic, UN Women wrote in a 2017 statement, "Repealing these discriminatory laws is not only ethical, it is a mandate of the [UN's] Sustainable Development Goals; the first target of Goal 5 is to 'end all forms of discrimination against women and girls everywhere.' "
UN Women points out the need to "undertake reforms to give women equal rights to economic resources, as well as access to ownership and control over land and other forms of property, financial services, inheritance and other natural resources, in accordance with national laws. Action on these could impact the lives of millions of widows who are currently dependent on their husbands for their livelihoods."19
The Loomba Foundation says that in significant portions of many developing nations, prevailing social norms and lack of a social safety net mean remarriage is in effect mandatory because single women's existence is not accepted. This means many widowed women remain "hidden" and not recorded in official statistics.
Still, research has uncovered how serious conditions can become, especially in conflict-torn areas. In Rwanda, at least 13 percent of females are widows, with half of all husbands slaughtered during the genocide of the 1990s. In the Democratic Republic of Congo, sustained warfare left some areas with a widowhood rate as high as 40 percent. In Afghanistan, the United Nations Fund for Women has reported as many as 2 million war widows, well above 20 percent of the corresponding female population.20
"However, the countries with the highest percentage of widows among their female maritage populations are in Europe, where Ukraine leads with a rate of 19.2 percent," the report says. "The Czech Republic has a rate of 13.6 percent, similar to post-genocide Rwanda, France has 12.2 percent. … Without further research on the living conditions of widows in under-studied countries, the widows' issue will remain hidden in what are currently heavily aggregated poverty statistics."
Fighting Tradition
The problem can't be laid solely at government's doorstep. Strong cultural traditions, customs and superstitions make turning back problems a long-term challenge. That is one reason why UN Women established the Fund for Gender Equality, a global grant-making body dedicated to economic and political empowerment for women. The fund provides both technical and financial support to innovative initiatives.
Since 2009, the fund has given grants totaling $64 million to 120 programs in 80 countries; in 2015 it awarded $7.3 million in grants to two dozen programs that are scheduled to be implemented by this year in six regions of the world. They will reach an estimated 325,000 beneficiaries—45 percent from low-income countries. Thus far, the agency says it has helped 23,000 women increase their incomes and another 3,000 gain leadership positions.21
Despite such initiatives, neither government nor non-governmental organizations can easily overcome cultural habits. In 1961, India passed a law against requiring a woman's family from presenting her husband with a huge financial gift, known as a dowry. Yet, more than 50 years later, dowries are responsible for 80 percent of the outstanding bank loans in the South Asian country. As just one example, "Veil of Tears," a documentary by GFA, interviewed one woman whose father was still making payments on a dowry loan years after her marriage.
Because so many of these women lack an education or job training, some are often forced to work in low-skilled, backbreaking labor jobs paying the equivalent to US$1.50 a day. With 80 percent of India's 1.2 billion people living in villages and rural areas, it is extremely difficult to overcome the superstitions and traditions that keep women in subservient conditions.
"For millions of widows in Asia, life is incredibly difficult," says Dr. K.P. Yohannan, founder and director of GFA. "Many are forced into begging or prostitution to survive. There are 46 million widows on the streets and in slums. There are stories of thousands of widows committing suicide because they have no hope."
Another widow whose story was featured in "Veil of Tears" faced rejection from her husband's family after he died. Her nephews refused to give her food, forcing her to beg from passing strangers. Once, when she got sick and suffered from diarrhea for two days, no one would even approach her. Members of a GFA-supported Women's Fellowship took her to the hospital for treatment, provided her food and found her a home. Most of all, they became a family.
Grassroots Aid
Such caring action demonstrates one way to address widows' situation: at the grassroots level. This is what GFA does through initiatives such as sewing classes, providing sewing machines and training in skills like candle-making and basket-weaving. Much of this outreach is conducted by Sisters of Compassion (women who are specially trained to care for marginalized groups), leaders of Women's Fellowship groups and pastors' wives. As women, they are more readily received into women's homes in the segregated society.
GFA-supported pastors and workers often help organize events to assist and encourage widows, too. For example, on or soon after last year's International Widows Day, GFA-supported workers in many different regions distributed numerous sewing machines, goats, piglets, hygiene supplies, mosquito nets and other goods to help improve widows' lives. They also offered encouragement and reminded them, "In the sight of God our Father, pure and blameless religion is helping the orphans and widows in their need" (see James 1:27).
That stirred reactions like one from Madhuri, a 35-year-old who is the only bread-earner for her children.
"I go house to house in search of work," she said. "The piglet I received from you, I will rear nicely and hope it will [provide] a great income for my family. I am very thankful to you."
Damini, a widow with five children, said, "I am very happy to get a piglet from the church. I never expected this type of help from the church, but I am lucky to receive the piglet."
"In the sight of God our Father, pure and blameless religion is helping the orphans and widows in their need." —James 1:27
In another area, a GFA-supported Women's Fellowship gave sewing machines to 30 women.
"After my husband died, I was alone doing work in the tea garden and supporting my children," said Upada, one of the recipients. "I am finding it so difficult to manage our family, but today I am so happy that the church has given me this gift. I believe that this sewing machine will greatly help our family."
Another woman, Kanan, said, "After my husband's death, there was no one to help me. I have three children and they are very small. The eldest child is going to school. I was finding life so difficult, but God took care of us and met our needs. … Through this sewing machine, I will try my best to earn money and support my children's schooling and our family."
When a church in another district gave 50 widows each a goat, it brought waves of gratitude. Lajita, one of the women who received a goat, told of her husband dying four years earlier because of asthma.
"I have three children who are going to school. I worked as a daily laborer in others' fields," she said. "Now, I will rear this goat at home, and she will produce milk. I hope my family's condition will become better through this goat."
Baijanti added, "My husband passed away some eight years ago. I stay with my children. We have no income-generating source, and this goat is going to be a great help for my living."
An event in Nepal for International Women's Day in 2017 prompted similar reactions. Thirteen churches organized a women's conference, during which they provided pressure cookers to 60 widows.
A guest speaker, who had been a widow since age 15, distributed the gifts and encouraged participants.
"Being a widow, it is hard to be alone and at home in the society," she said. "Today, many widows are abused by the family and the society. Therefore, I came forward to raise my voice and help them."
American Widows Face Challenges
Even in the United States, widows don't get a pass on life's challenges. After Artis Henderson's husband, Miles, died in November 2006 when his Apache helicopter crashed in Iraq, she spent the first year overwhelmed by grief. Without experiencing this kind of sudden tragedy, it's hard for someone to know how difficult it is to cope when "everything in the world shifts," she told CNN.
"I always remember so clearly, this woman—another widow who was a little further, maybe six months ahead of me in the process—saying to me, 'You will be disappointed to find out what happens after the first year,'" Henderson said. "And I remember saying, 'Well, what happens?' And she said, 'There's another year.'"22
Other widows report similar grief. At age 59, Ginny McKinney was out shopping with her husband, Dan, for a travel trailer for early retirement when he suddenly dropped dead from a heart attack at age 62.
"I took off for three months, driving a circle around Colorado," McKinney told the New York Times. "I went to places in the wilderness and on the top of mountains, where I could stand outside and scream at the sky, and scream at God for taking my man. And scream at him for leaving me."23
If the grief isn't enough, what elderly widows may discover later can also inflict pain. In early 2018, an audit report from the Social Security Administration's (SSA) inspector general's office found the agency had underpaid nearly $132 million to more than 9,200 widows and widowers age 70 or older.
The issue stemmed from a budget bill in 2015, when Congress curtailed a strategy where one spouse could suspend a monthly benefit to allow the other spouse's benefits to increase as long as the second delayed drawing theirs. However, it still allows a widow to claim survivor benefits and delay applying for her own. The SSA failed to inform widows and widowers to consider this option. The inspector general identified 13,555 people who were entitled to claim such benefits; a random sample showed that 82 percent could have drawn a higher monthly benefit if they claimed survivor benefits and held off drawing their own retirement.24
"I went to places in the wilderness and on the top of mountains, where I could stand outside and scream at the sky, and scream at God for taking my man. And scream at him for leaving me."
However, the situation for widows in other parts of the world remains even more dire. For example, in a 2015 story, the India Times reported the majority of Indian widows are deprived of their inheritance rights, especially if they are childless or have only daughters. This happens despite a 1969 law that made women eligible to inherit equally with men.
Among other problems, widows in Asia may face:
Prohibition of remarriage
Being forced to follow certain mourning rites
Becoming victims of violence, much of it stemming from common accusations that they caused their husband's death
Economic hardships25
Sharing Hope
Given this situation, Yohannan also believes the ultimate answer will be found from more women, regardless of where they live, learning who they are in Christ and what God thinks about them as individuals. Widows like Gulika have found hope when they learned that God treasures them.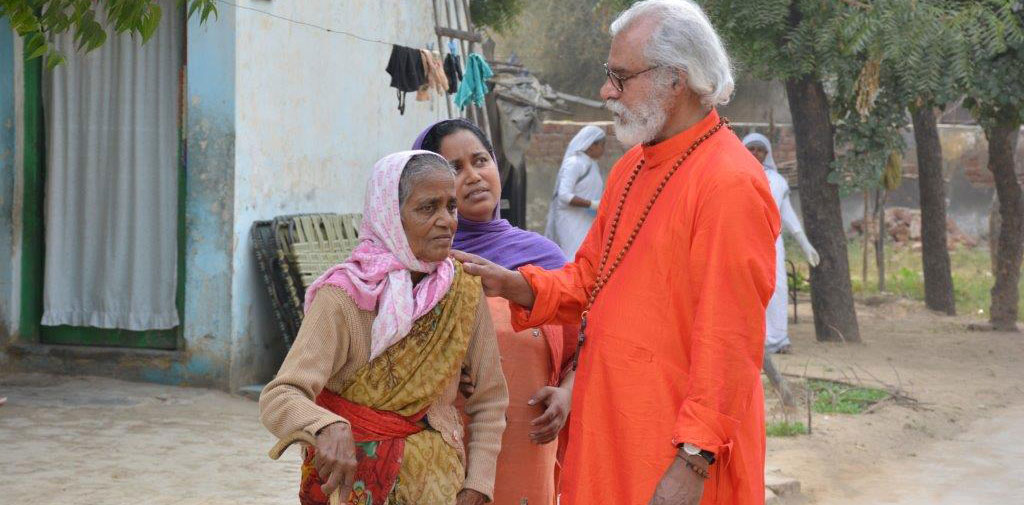 However, Yohannan emphasizes the importance for Christ followers to provide practical assistance for widows and their children.
"God judged Israel because they did not care for the poor and suffering," Yohannan says. "The Body of Christ is responsible to care for them. We must do everything we can to alleviate suffering and do whatever it takes to help people who are forsaken in their own communities."
Obeying God's command to take care of widows, GFA supports workers dedicated to ministering to widows all across Asia.
In 2017, GFA helped provided free health care training to 289,033 women, taught 50,624 illiterate women how to read and write, provided vocational training to 10,965 women desperately in need of a job, and gave out 8,763 sewing machines to vocational graduates, many of whom are widows struggling to survive. So, while widows worldwide face tragedy and discrimination, some are finding hope and a future through help from organizations like GFA World.
289,033
women received free healthcare training
50,624
women learned how to read and write through literacy classes
10,965
women received vocational training
8,763
sewing machines were given out to vocational graduates
To conclude on a positive note, here is a letter written by Dr. K.P. Yohannan to friends and donors of GFA about one widow's journey from despair to joy:
When Kaavya's husband died as a result of his alcohol addiction, she had to work hard as a daily wage laborer to feed her six children and look after her household. No one helped her because she lived in a society where people believed it is the wife's fault if her husband dies before she does—regardless of the circumstances. In essence, she and her children were abandoned.
Kaavya and her children lived in a small, old hut, and life was a constant struggle for survival...
She could not afford to send even one of her children to school. However, she clung to the hope that when her oldest son, Bhumin, grew up, he would help her provide for the family.
Tragically, the young man followed his father's footsteps instead and started drinking alcohol. Every day he fought with his mother and beat his siblings. Kaavya's heart broke, and she didn't know what to do. That's when her younger son, Amraj, decided to find help from a stranger.
He went to see Pastor Gambheer, a GFA-supported pastor who served in the area, and explained to him their distressing family life... [Thereafter,] instead of abandoning Kaavya and her children like society did, he started to visit them and encourage them with God's love and Good News. He and his congregation sincerely prayed for the family, especially for Bhumin. The family was surprised when, as an answer to prayer, Bhumin changed his destructive behavior. Even Bhumin himself saw his change as extraordinary.
Bhumin said to Pastor Gambheer, 'I was on the wrong track. Now I want to commit my life into God's hands.'
And he did. … From then on, God's peace and visible blessing were upon their home.
Through the church, they were no longer abandoned. They had practical help, love and acceptance. In contrast to the shame Kaavya felt as a widow, she now felt honored and loved.
Kaavya cheerfully expressed her thanks to God for His goodness toward her and for the love and care of the believers for her family. She said, "I am a blessed widow." This is indeed an amazing declaration from a precious woman who had suffered so much rejection and hardship in her life.
[Like Kaavya,] there are millions of young and old widows across Asia who are rejected, neglected or abandoned by their families because people believe their sins caused the death of their husbands. As just punishment, they are banned from all religious and social life, and their possessions, jewelry and property are taken away. They must wear white clothes and observe strict fasts and rituals. For many of these widows, the only way to survive is to beg on crowded streets and near temples.
And what if a husband abandons his wife and children? They face many of the same trials as widows. For all these women and children, their poverty and physical and emotional suffering are unspeakable. In addition, they are easy targets for exploitation, cheap labor and sex trafficking. …
The Widows Ministry, typically spearheaded by GFA-supported women missionaries, helps with the day-to-day needs of numerous widows—and their young children—in many communities. This ministry includes visiting with, encouraging and praying for widows and assisting them with food, clothing, warm blankets and other urgent needs. Women missionaries also take care of old and sick widows who can no longer beg and have no one to help them.
In addition, they teach adult literacy and tailoring classes that bring hope to widows and enable them to earn a living instead of begging. Together with the local churches, they arrange for these dear women to receive special gifts, such as chickens and goats, that will generate income.
It is GFA's prayer to rescue thousands more neglected and abandoned women like Kaavya from a life of suffering and despair.
Read the rest of the letter from K.P. Yohannan
How Your Donations Are Applied
We value your donation and are committed to good stewardship of the funds entrusted to us by our friends and donors. All gift options represent GFA's actual ministry efforts to meet the diverse needs of individuals and communities. Regardless of particular preferences, monies are raised for ministry purposes, and GFA retains discretion to use donated funds in any manner that serves GFA's charitable objectives.